"Keep moving forward". Just like brave sailors searching for new lands in the days of old, we all must meet new challenges head on and keep pushing past what we deemed unimaginable. That's the only way we can grow and become better over time. On a personal level, it could mean stepping out of our comfort zone. In our company, it means looking at our floating homes not from the perspective of a proud parent, but that of a strict professor, looking for every sign of weakness to be exposed.
After we tested the first couple of floating homes in all kinds of conditions – especially the harsh tropical climate of south Florida – it was time to work on improving our design to make sure our homes are as perfect as they can possibly be. New improvements include an electronic brake on the sliding entrance door, a stronger AC unit, new curtain system and increased capacity of the fresh water tank amongst many others.
And while our engineers kept cruising towards improved design, the rest of the team took our floating home to its biggest event yet – the Fort Lauderdale International Boat Show. As we docked amongst yachts and speedboats, there rarely was a soul that wouldn't turn their head while walking by – after all, who brings a house to a boat show?
In the end, after so many great encounters, encouraging words and over 300 private tours of the unit, we can safely say that we are heading in the right direction, as people seemed to love the concept and the queue in front of our booth was a heart-warming sight.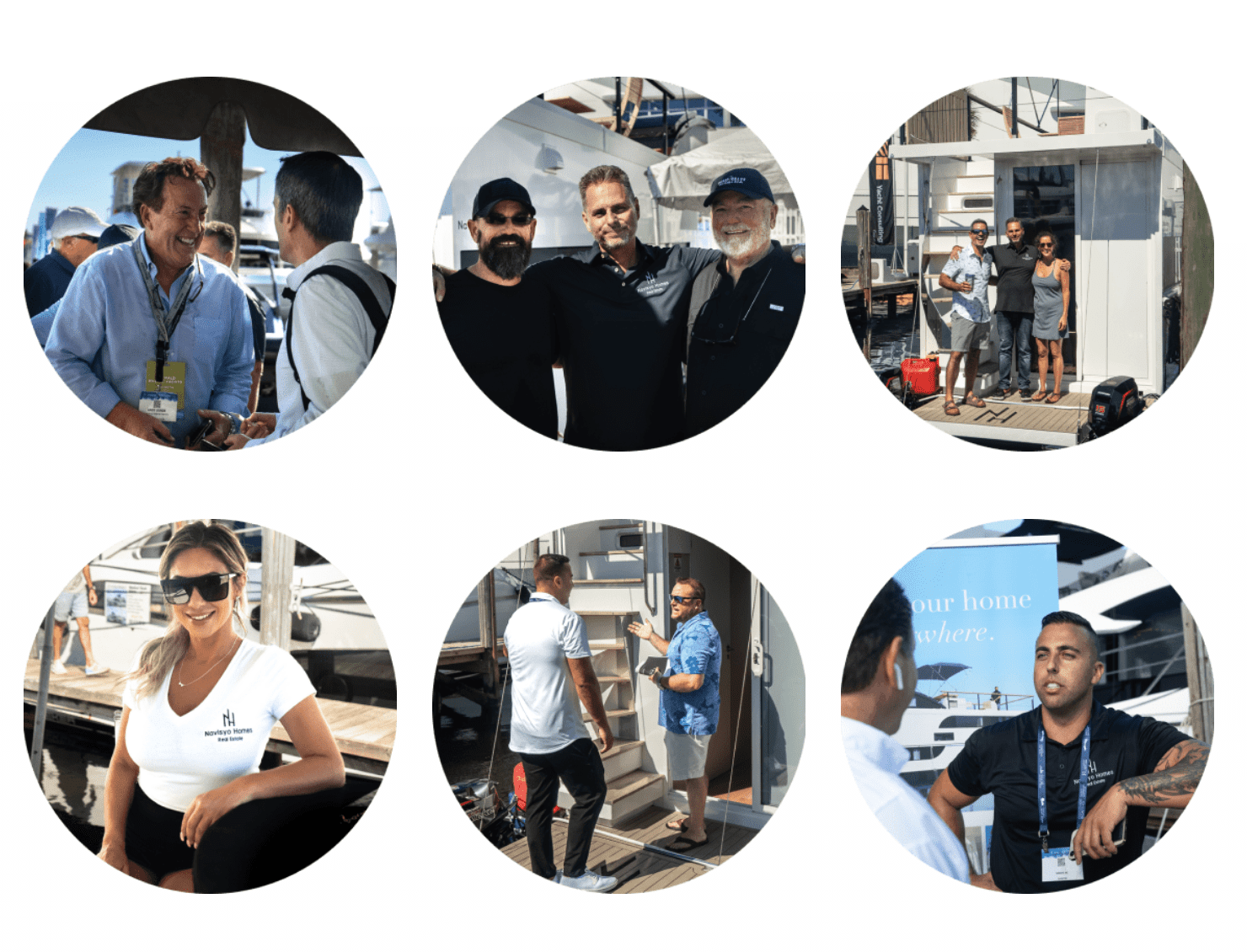 Our First Boat Show
Our risky move of bringing a house to a boat show paid off! Over 300 private tours of the unit and the AC inside made bearing the Florida sun a little easier. Four days flew past with lightning speed, and as the gates closed and the last visitors hopped on their ride home, we knew that our concept is more attractive than ever!
Watch our boat show video: https://youtu.be/9LfEQOtMrmA

New Improved Design
Our floating homes will get even better with a bundle of new improvements!
Base unit improvements: navigation lights, entrance sliding door electronic brake, more handrails on the aft staircase, new curtain system, a stronger AC unit, and a third safety rope at the bottom of the terrace railing to increase safety on deck.
Optional improvements: improved audio system, unfolding coffee table, larger swimming platform, an automatic motor lift system, more storage, and an interior LED ambient lighting system.

Follow us on Instagram to keep updated on whats new!
All you have to do is click the button and you'll never miss an update.
Follow us here: https://www.instagram.com/navisyo_homes/